Tire Repair and Replacement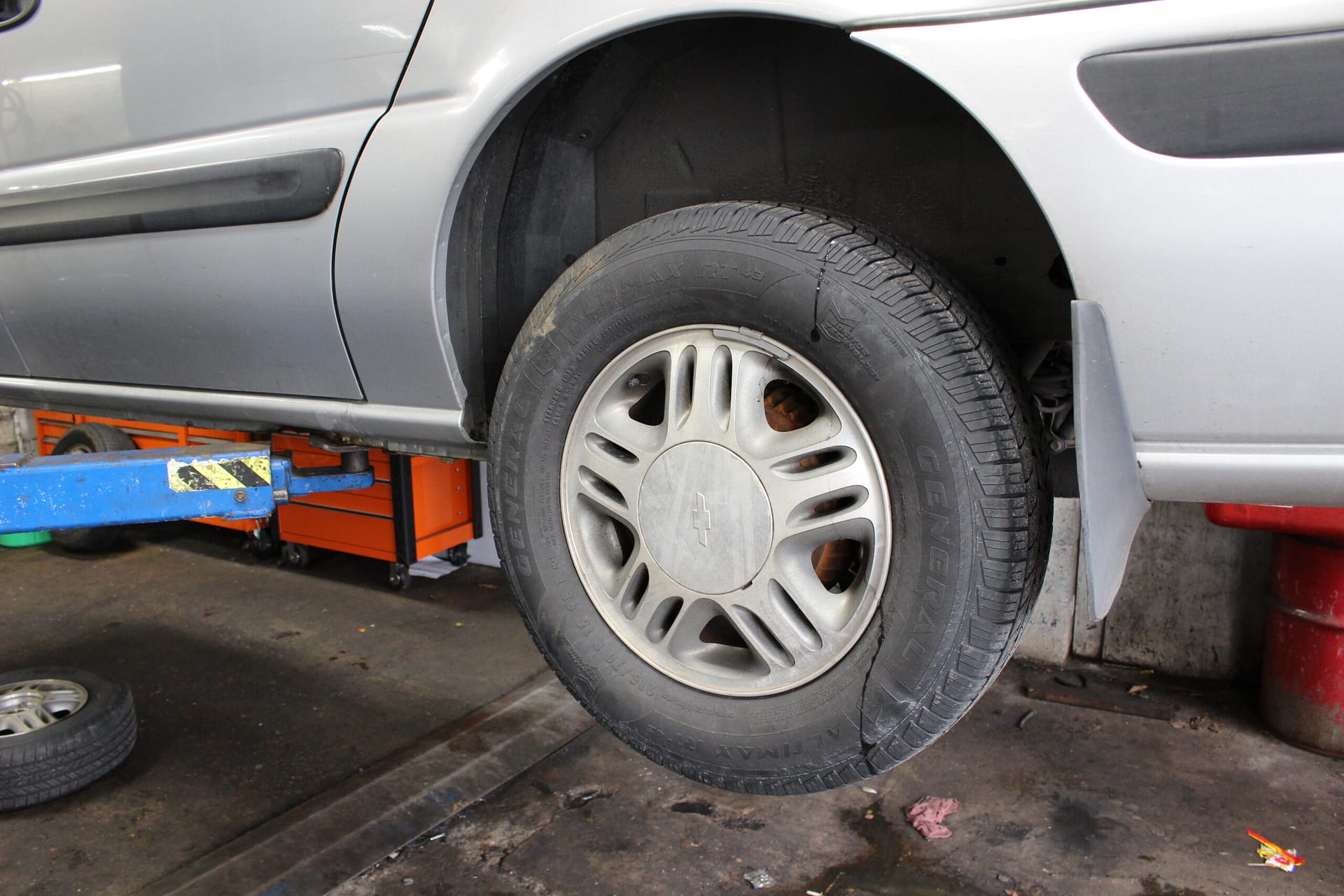 In addition to our auto repair services, we also offer tire repair and replacement services. We do not keep new tires in stock, but are happy to order them for you and mount and balance them. You can also order tires online yourself and have them shipped directly to us. In many cases, this can save you money.
Flat Tire
A flat tire can happen at the worst possible moment. You may be driving when it happens because you ran over something in the road. Or you may have had a slow leak you didn't know about. You park the car, and return to it several hours later to see one tire flat as a pancake.
The good news is we may be able to repair it. We'll have to examine the tire to make that determination. If we can fix it properly, we will. Otherwise, we will recommend tire replacement. Sometimes, we may be able to replace one tire with a used tire that is in good condition.
Tire Replacement
If a flat tire can't be repaired, or if your tires are going bald, you're in need of tire replacement. We can help you order the tires that are best for your vehicle and your budget. When they arrive, we will call you to schedule your tire installation.
Tire Rotation
Just like an oil change, you are supposed to get tire rotation done on a set schedule. You should schedule tire rotation for every six months, or every 6,000-8,000 miles. Rotating your tires helps ensure even wear, and helps them last longer. Depending on how much you drive, and the quality of the tires, a set of tires should last 3-7 years.
Schedule Tire Repair or Replacement
If you have a flat fire or one that keeps losing air, or if you need tire rotation or wheel alignment, we can help. Just call us at (410) 939-8460. In most situations, we can get you in within a day or two.
You can bring your vehicle in during business hours, or drop it off in the evening and just put your key in the drop box. We will then call you when your vehicle is ready to be picked up.