Brake Repair and Replacement Services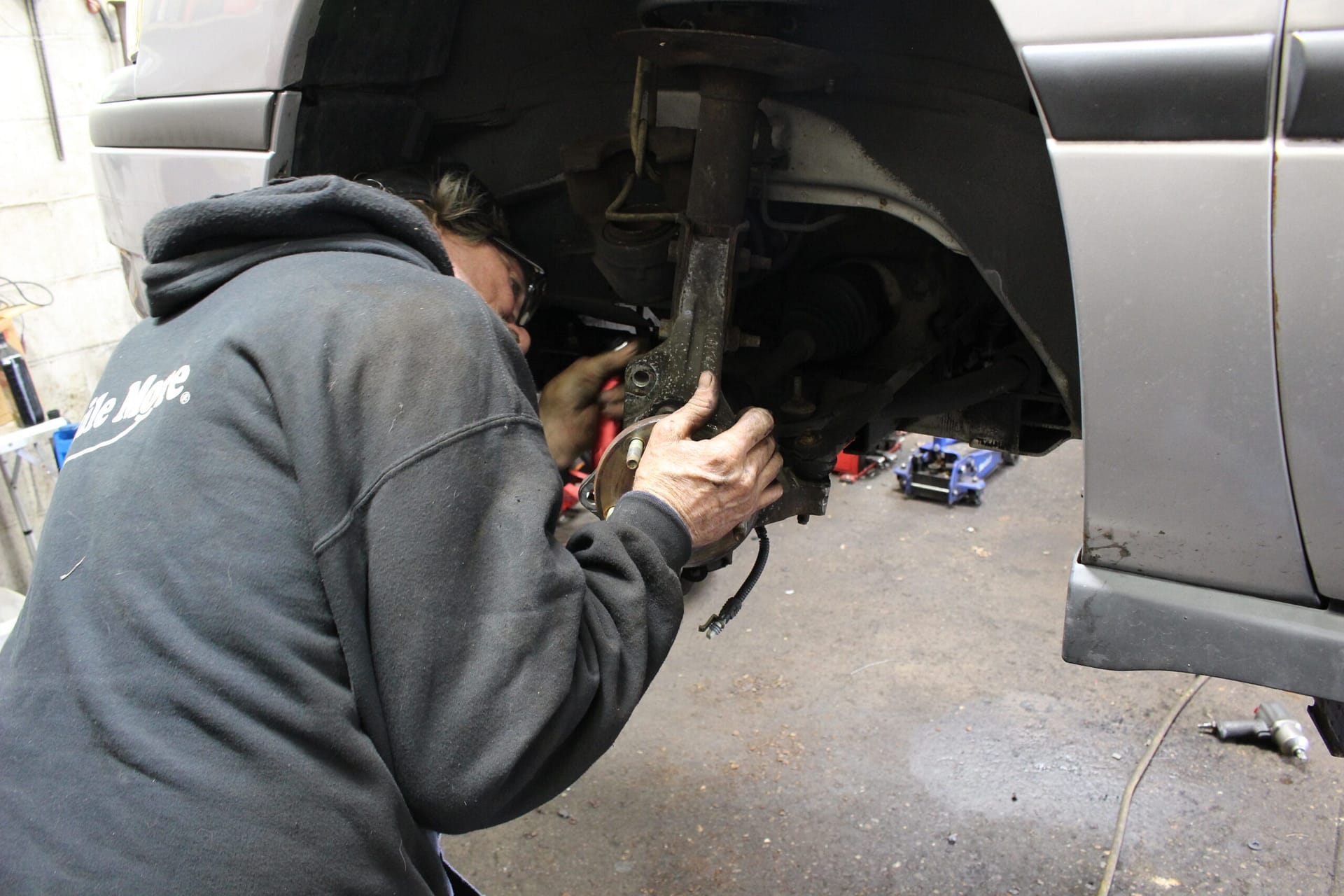 If you're having a problem with your brakes, don't mess around. Call today to schedule brake repair service. We take your safety just as seriously as you do. Our mechanics provide a full line of brake services, including:
Fluid Flush
Brake Pads
Rotors
Brake Shoes
Line Repair
Full Brake Replacement
Parking Brake
And More
If you have an issue with your braking system, we can fix it.
Common Signs Your Brakes Need Service
There are several common signs that you need brake repair or replacement. Those include:
Squeaky brakes
Brake light (ABS) comes on
Brakes are grinding
Pedal feels "spongy"
Brake performance is declining (takes longer to stop)
Steering wheel vibrates when braking
Car pulls to one side when braking
You smell a burning odor when you brake
Leaking brake fluid
If you've noticed one or more of these signs, or something just doesn't seem right with your brake system, please call us right away. We'd like to fix the problem before it becomes a more expensive one, or before you have a brake failure.
Like all moving parts in your car, your brake system (or parts of it) eventually wear out and need replacement. This is one of the things a yearly vehicle inspection can reveal, before you notice any issues.
Schedule Brake Repair Services
To schedule your brake repairs, just call us at (410) 939-8460. In most cases, we can fit you in the next day or within a few days at most. We offer fast and affordable brake, tire and muffler services you can depend on.
And unlike the big chain stores, we are locally owned and operated. You'll get the personal touch and reliable service. No major employee turnover here!