The Only Havre de Grace Muffler Repair Shop You'll Ever Need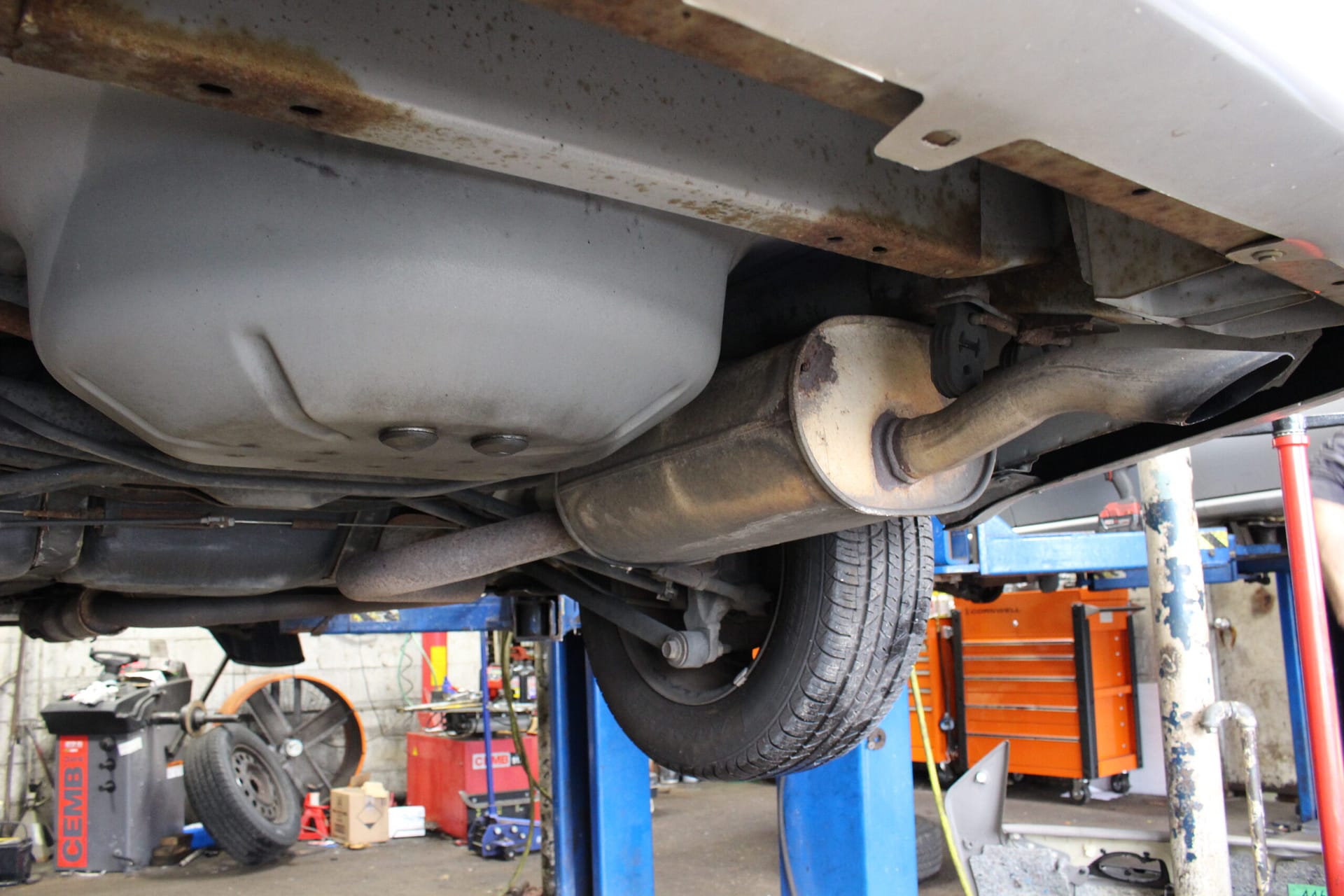 In most vehicles, a new muffler will last 5 to 7 years. So it's not something you think about often. Neither is your exhaust system. You just expect everything to work like it should. But when there's a problem with your muffler or exhaust system, you should get it checked sooner, rather than later, in case muffler repair is in order.
Problems with your muffler and exhaust system can actually be hazardous to your health. This is because the system is designed to take harmful fumes away from the engine, under the vehicle, and out the exhaust pipe.
Leaks in the system can allow those fumes to enter the passenger area of your vehicle. Breathing in enough of these fumes can cause you to pass out behind the wheel, or even kill you.
Signs that you may have a problem include:
The muffler is falling off/dragging
The muffler is rusty
Your car is making loud noises on acceleration
Your engine temperature is high
The check engine light is on
A decrease in fuel efficiency
The inside of your car smells like gas
Some of these issues may be a sign of something else. The only way to find out for sure is to take your vehicle to a trusted mechanic.
Muffler repair and exhaust system services include:
Muffler Repair
Replacement of muffler
Exhaust Pipe Replacement
Catalytic Converter Repair or Replacement
Intake Manifold Repair or Replacement
Exhaust Manifold Repair or Replacement
And more
Sometimes the fix is as easy as replacing a gasket or welding a small hole. In other situations, you may need to replace the various parts.
Your Catalytic Converter
With a bad of failing catalytic converter, you can keep driving your vehicle, but if you don't get it replaced before your next emissions test, your vehicle will fail with flying colors. That's because the catalytic converter reduces toxic gases in your engine exhaust and converts them into less toxic gases. It does this through a chemical reaction with the precious metals coating the converter.
Schedule Muffler Repair or Exhaust System Repair
To schedule your muffler repair or exhaust system repair, just call us at (410) 939-8460. We can usually get you into the schedule within a day or two.